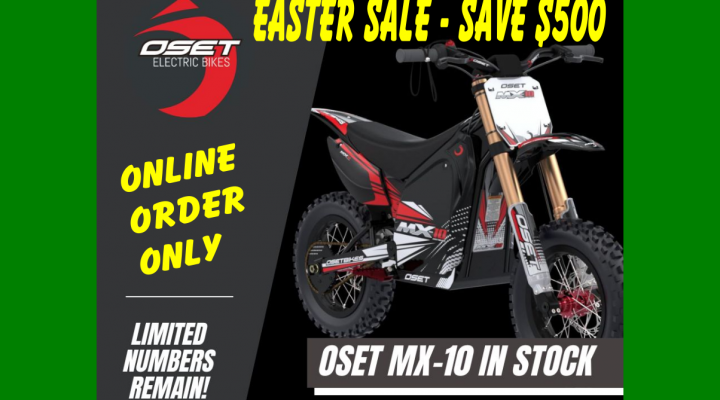 EASTER SALE - SAVE $500
No HOT exhaust means no burns, No Fuel, Smoke, Smell - Just FUN!
Electric power means NO KICK START – just turn the key, attached the safety Lanyard and RIDE silently!
Powerful OSET motor, controller and OSET 20ah lithium battery, designed to work in unison on this machine with thermal motor protection
3 position Adjustable Ride Height - giving even the smallest riders more confidence as they can touch the ground
OSET 20ah lithium battery.
Fully adjustable suspension.
View Bike Details