The OSET 20.0 Lite is the perfect 'in-between' machine for riders a little too big for the 16.0, but not quite ready for the 20.0 Eco or Racing
It features similar ergonomics to the OSET 16.0, but with bigger wheels that make conquering obstacles a little easier.
The 20.0 Lite uses the OSET 20.0 48v motor running at 36v for gentler power. The air/spring fork and coil spring shock are adjustable for both compression and rebound. OSET custom pegs & hubs, hydraulic disc brakes & OSET bars and grips finish a very complete package.
The 20.0 Lite weighs in at only 2kg heavier than the 16.0, and over 5kg LESS than the 20.0 - proportionally this is huge for growing riders!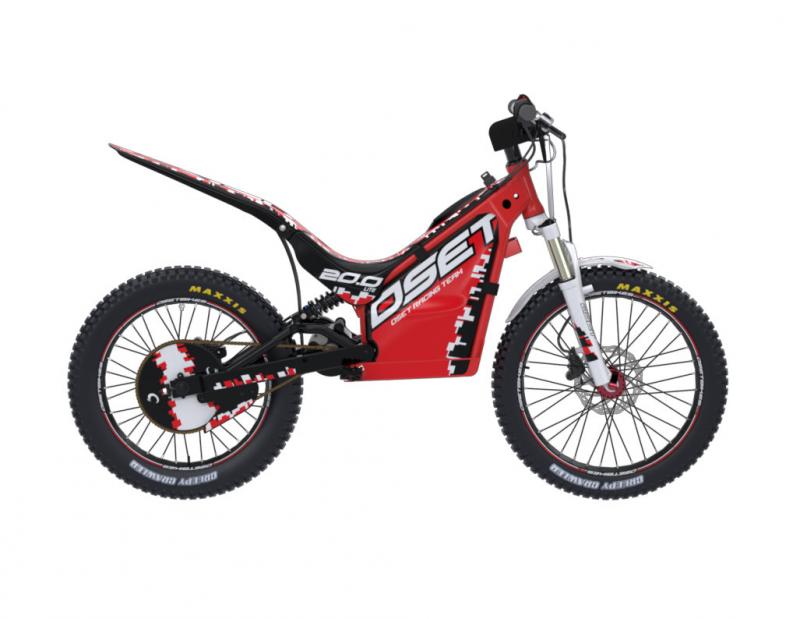 Technical data
Wheelbase - 960mm (37.8'')
Seat Height - 530mm (20.8'')
Ground Clearance - 290mm (11.4'')
Handlebar Height - 900mm (35.4'')
Wheels - 20.0'' alloy rims/hubs.
Suspension - Front telescopic, air/spring fork. Rear shock, preload adjustable & oil dampened.
Bike Weight - 35.4kg (78.02lbs)
Brakes - Front & rear 160mm hydraulic disc.
Motor - 900W 36V OSET neodymium magnet DC motor. (OSET 48V motor running at 36V).
Controller - 36V OSET, adjustable for power, speed & response.
Batteries - 3 x 10ah AGM SLA.
Charger - 2 amp 36V.
Age Range - 6-9 years old.
Rider Weight Limit - 90lbs (41.0kg)
RRP - NZ$3195
Find your nearest dealer