The OSET 20.0 Eco has evolved into a multi-purpose machine. This bike was designed for 8-12 year olds, but has found its way into the hands of many adult riders as well
As video's such as 'Storm the Embassy' attest, this machine is incredibly robust and capable.
The 20.0 Eco combines phenomenal power with light weight and agility, allowing riders to really throw the machine around. Hydraulic disc brakes, alloy bars, stem & footpegs are all standard. Front and rear suspension are high quality adjustable units, just like the 20.0 Racing.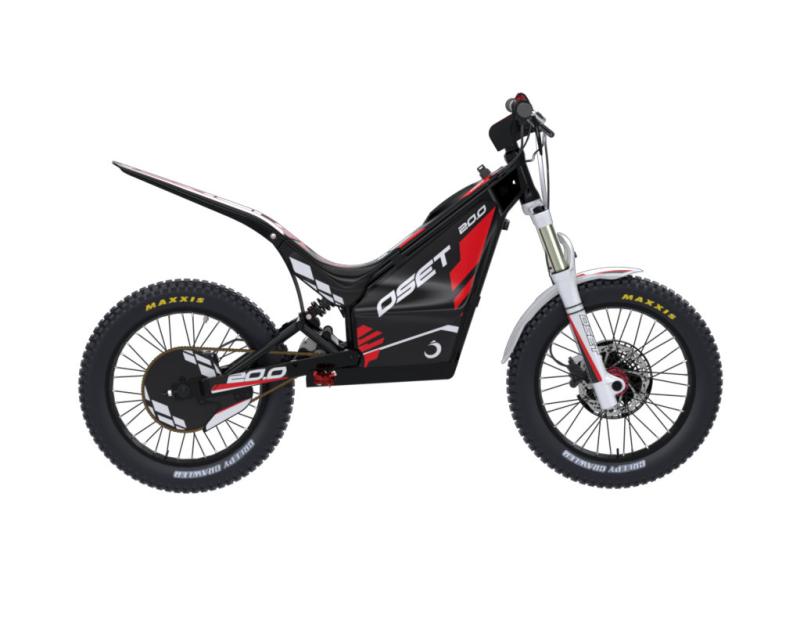 Technical data
Wheelbase - 1050mm (41.3'')
Seat Height - 550mm (21.6'')
Ground Clearance - 290mm (11.4'')
Handlebar Height - 980mm (38.6'')
Wheels - 20.0'' alloy rims/hubs.
Suspension - Front telescopic air fork. Rear shock, preload adjustable & oil dampened.
Bike Weight - 41kg (90.36lbs)
Brakes - Front & rear 160mm hydraulic disc.
Motor - 1200W 48V OSET neodymium magnet DC motor.
Controller - 48V OSET, adjustable for power, speed & response.
Batteries - 4 x 10ah AGM SLA.
Charger - 3 amp 48V.
Age Range - 8+ years old.
Rider Weight Limit - 100lbs (45.5kg)
RRP - NZ$3595
Find your nearest dealer