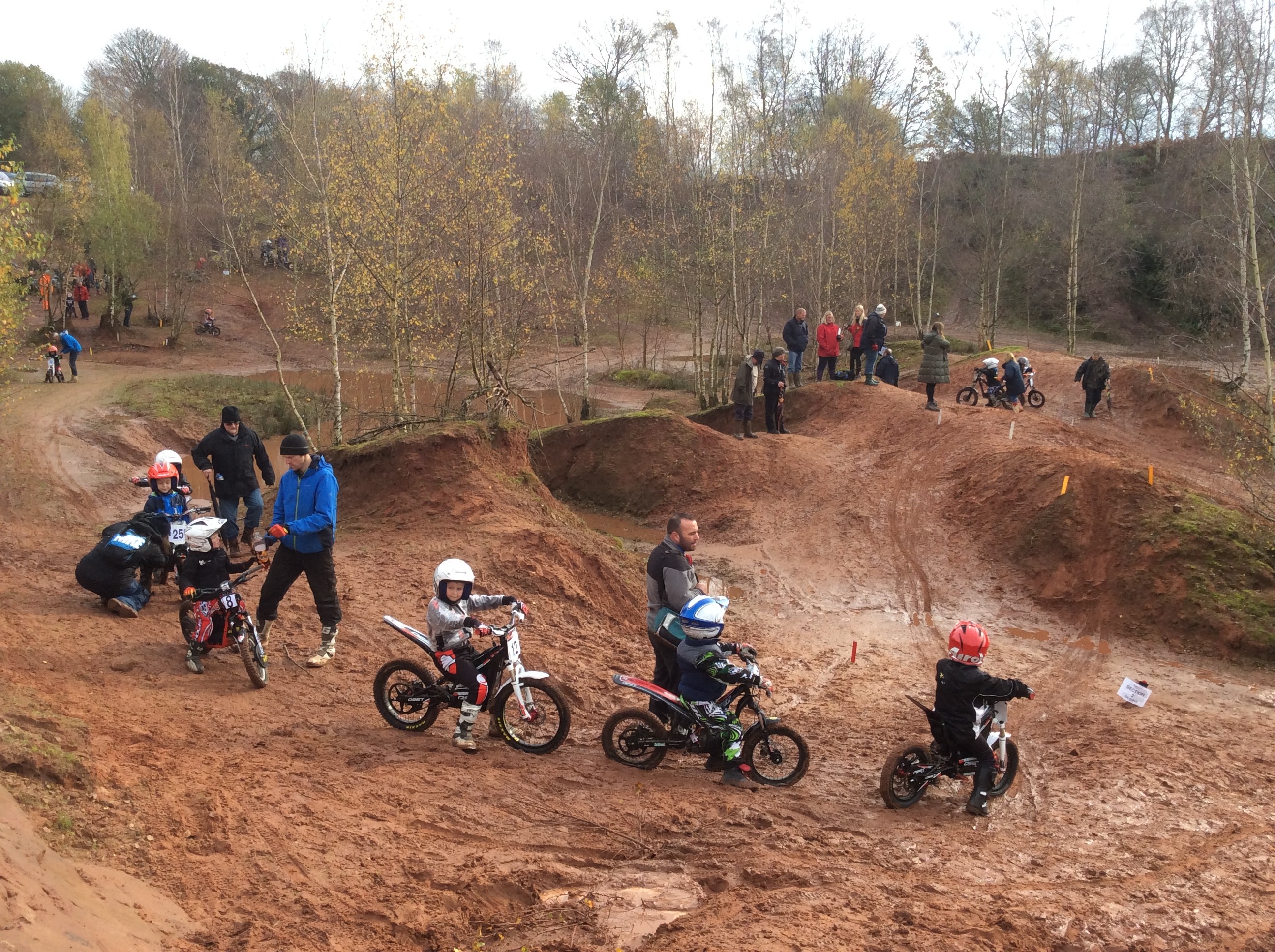 7 rounds with 6 to count for the championship. Points are awarded as per Yorkshire Centre rule.
We have 4 courses.
White Route for absolute beginners.
Yellow Route for those with a year or so of experience.
Red Route for the better riders.
Blue Route for Elite or British Championship Standard.
Rosettes are awarded at each round with year end trophies for the championship. We even have rosettes for best parent, rider of the day and best smile.
CONFIRMED OSET CUP NORTH DETAILS
1. Sat 21st April at 11am venue-Westwood, Wortley Near Sheffield S75 3DP
2. Sat 26th May at 11am venue-Dob Park, Near Otley LS21 2NA
3. Sat 23rd June at 11am venue-Cockthorn Farm, Scotter Road, Scotton DN21 3HS
4. Sat 21st July at 11am venue-Inch Perfect Trials, New Hey Barn, Whitewell BB7 3AU
5. Sat 18th August at 11am venue- Swaine Woods, Horsforth, Near Leeds. The postcode is very confusing so please use the following. On the A6120 between Horsforth and Rodley on the main Leeds Ringroad. Swaine Wood can be found on the left when descending the hill to Rodley.

If you are coming from the Rodley direction THEN YOU MUST !!!!! go to the roundabout at Horsforth and come back down the hill to the venue. Please do not under any circumstances turn right coming up the hill !!!!!. There is a layby on the way down the hill where you can safely pull in and then follow the grass verge down. Strictly NO RIDING outside the venue as we are next to a busy road.
6. Sat 22nd Sept at 11am venue-Harwood Dale, Low North Park, Near Scarborough
7. Sat 20th Oct at 11am venue-Dob Park, Near Otley LS21 2NA
---
To get involved please get in contact with Simon Armstrong on 07885 911414
Email: simon.armstrong@osetbikes.com