Here we have a selection of Ex-Demo MX-10's for sale. These bikes have been used for Have-a-go's so are essentially new; just at a cheaper price-point!


These will be updated as and when more come in, but for now quantities are very limited.
There are two bikes available
PRICE - £2150
Both bikes are 2018, which are the same spec as current models. They are youth versions, however this can be changed for an additional fee.

     GET IN TOUCH WITH US DIRECT 
Key Features: 
Powerful OSET motor, controller and OSET 20ah lithium battery, designed to work in unison on this machine
A 48v OSET drive system (complete with 3-dial adjustability) 
Custom upside-down fork built to OSET's specifications and an adjustable oil shock at the rear
Hydraulic disc brakes to provide plenty of stopping power
Electric power means no kick start 
No hot exhaust, so no more scorches 
Virtually silent so can be used where petrol bikes can not! 
Sale price: £2,150.00
As electric motorcycles and dirt bikes continue to change the face of riding the MX-10 mini dirt bike has been designed for one thing only...FUN!!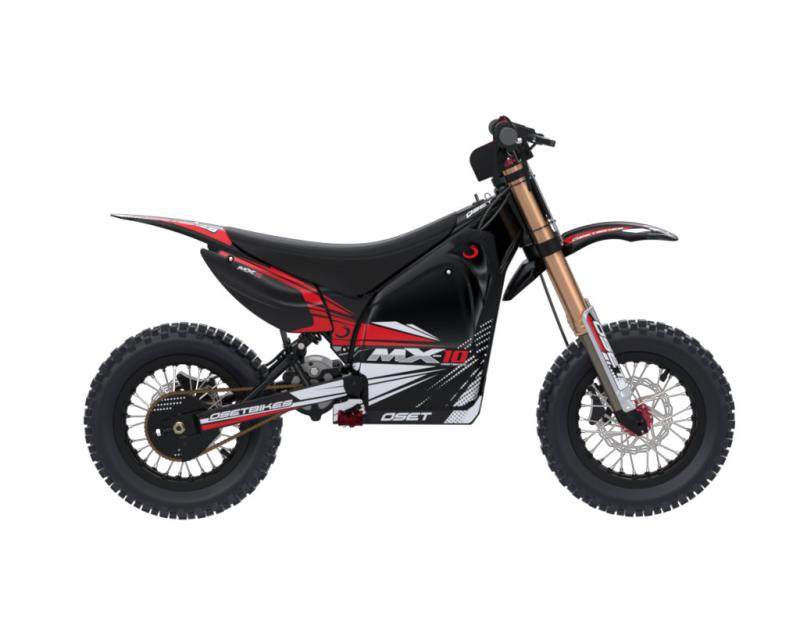 Find your nearest dealer